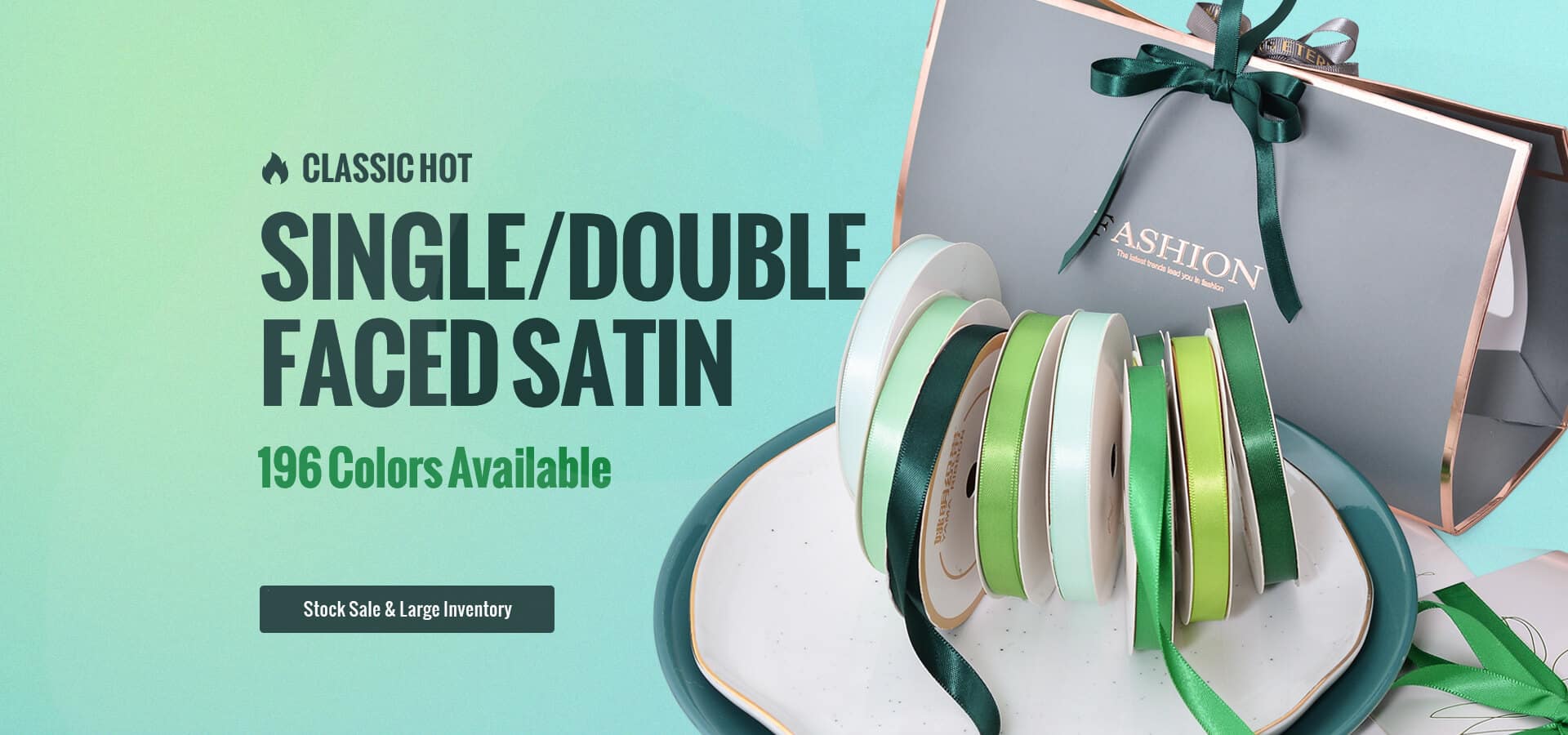 Satin Ribbon Wholesale Single & Double Face Satin Ribbons
Satin ribbons are widely used in garment industry, gift packing, and wedding decoration. They can also be used for other crafts like home decors. Satin ribbon is widely available in the market but to get best quality satin ribbon at a reasonable price is always a challenge for buyers. That's why we are here with our collection of single faced and double faced satin ribbons at wholesale prices.
wholesale satin ribbon
Satin ribbon is a type of ribbon with a smooth, lustrous sheen. This ribbon is made from polyester and rayon, which gives it a unique texture and look. Satin ribbon is mostly used to create bows for clothing and gift wrapping, but you can also use satin ribbon in other applications like scrapbooking or hair accessories.
The best part about wholesale satin ribbon is that there are so many colors and widths available! The color selection ranges from red to pink to purple to black; you'll find just the right shade for your needs (and maybe even some extras). If you're looking for something more specific than "red," please contact us directly at [email protected]
Double Faced Satin Ribbon
Double faced satin ribbon is made from the same material as single faced satin ribbon, but double-sided. This means it's twice as thick and can be used for gift wrapping, wedding favors and other decorative purposes. It also comes in many different colors to match your event theme or decorate a cake!
Single Faced Satin Ribbon
Single-faced satin ribbon. This is the most common type of satin ribbon, and it's used in a wide variety of applications
White satin ribbon/Black satin ribbon/Red satin ribbon/Blue satin ribbon
Wholesale satin ribbon from Yamaribbon
Satin ribbon is a type of ribbon that has a shiny finish. It's made from silk, polyester, nylon, or rayon and comes in many colors. This type of ribbon is used for sewing and wrapping gifts.You can find wholesale satin ribbon from YamaRibbon Company.
In conclusion, we have a variety of different satin ribbons to choose from at Yamaribbon. We hope that our products will meet your needs and help you achieve the perfect look for your projects!