Christmas Silk Ribbon 9mm Gift Ribbon Roll YAMA Factory
Christmas silk ribbon adds a touch of elegance and luxury to your holiday decorations and gift wrapping. Designed with the festive spirit in mind, these ribbons are perfect for adding a special finishing touch to your Christmas gifts, wreaths, and garlands.
One of the main advantages of Christmas silk ribbon is its premium quality and luxurious feel. Made from high-quality silk fabric, these ribbons have a smooth and lustrous texture that adds sophistication to any presentation. The soft and silky material drapes beautifully, making it easy to create elegant bows and accents that elevate your holiday décor.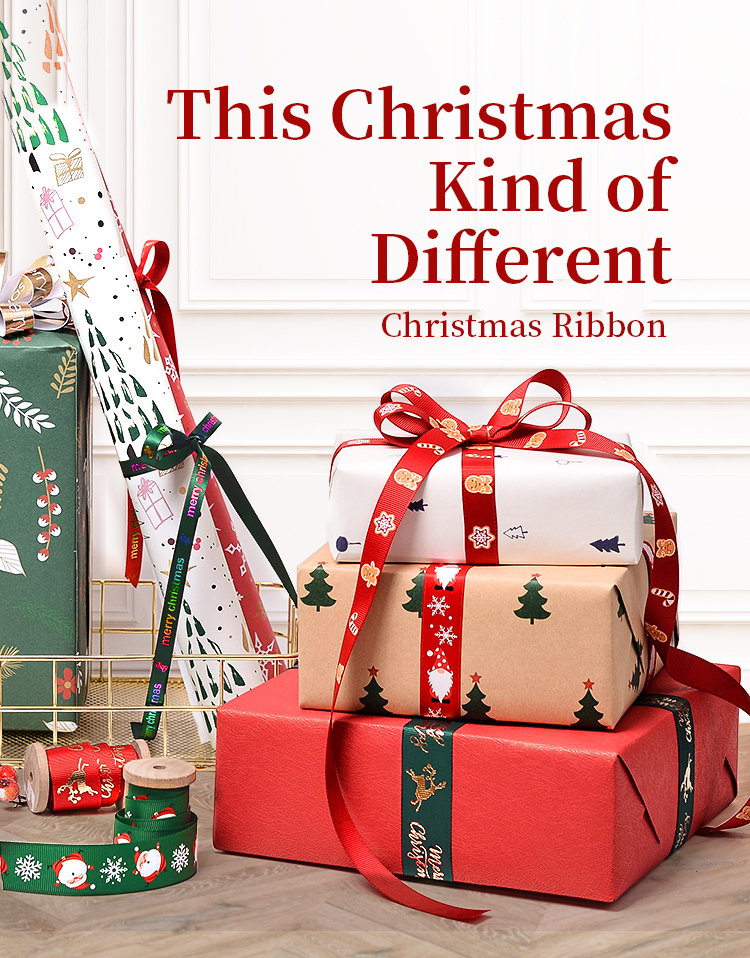 The variety of colors and patterns available in Christmas silk ribbon allows you to customize your decorations according to your preferred style. From classic red and green to gold, silver, and even subtle pastels, these ribbons come in a wide array of colors, ensuring that you can find the perfect shade to complement your Christmas theme. Additionally, some ribbons feature festive patterns like snowflakes, holly, or reindeer, adding a whimsical touch to your holiday creations.
Christmas silk ribbon is not only decorative but also practical. Its versatility makes it suitable for various uses, including wrapping gifts, embellishing wreaths, adorning trees, or creating festive table settings. The durable nature of silk ensures that your ribbons will hold their shape and look stunning throughout the holiday season.
Furthermore, these ribbons serve as a special touch to enhance the overall gifting experience. A beautifully wrapped present with a luxurious silk bow creates anticipation and excitement for the recipient, making the gift-giving moment even more memorable. It shows that extra care and attention have been put into the presentation, conveying thoughtfulness and love.
In summary, Christmas ribbon is a luxurious and versatile choice for your holiday decorations and gift wrapping. Its premium quality, beautiful colors, and patterns add a touch of elegance to any setting. Whether you're creating a festive atmosphere in your home or presenting a gift to a loved one, the addition of Christmas silk ribbon enhances the overall aesthetic and elevates the joy of the holiday season.