Introducing our stunning collection of Ribbons for Christmas, the perfect addition to make your holiday celebrations truly special. Our Christmas ribbons are designed to bring an extra touch of festive charm and elegance to your decorations, gifts, crafts, and more. With a wide variety of colors, styles, and patterns to choose from, you can effortlessly create a joyful and merry ambiance that captures the spirit of Christmas.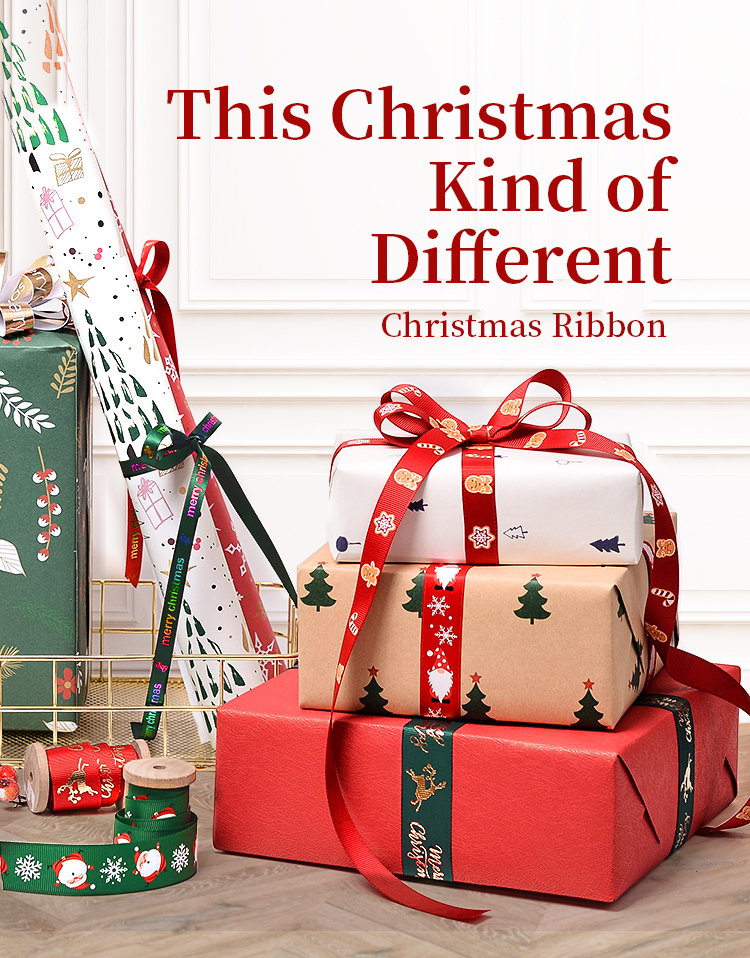 Our Ribbons for Christmas are crafted with the utmost care and attention to detail. We use premium quality materials to ensure durability and a luxurious look and feel. Whether you prefer traditional red and green ribbons, shimmering metallic ribbons, playful patterned ribbons, or rustic burlap ribbons, we have the perfect options to suit your unique style and holiday theme.
The versatility of our Christmas ribbons allows you to let your creativity run wild. From wreaths and garlands to tree decorations and gift wrapping, our ribbons can be used in countless ways to add a touch of magic to your holiday celebrations. Whether you want to create perfectly tied bows, wrap them around your Christmas tree, or embellish your homemade crafts, our ribbons make it exceptionally easy to achieve professional-looking results.
Our Ribbons for Christmas also make delightful gifts on their own or as a complement to other presents. You can surprise your loved ones and friends with beautifully wrapped gifts adorned with our festive ribbons, adding an extra layer of thoughtfulness and cheer.
At our Ribbons for Christmas, we take pride in providing exceptional customer service. Our dedicated team of experts is available to assist you in finding the perfect ribbons for your specific needs and answer any questions you may have. We are passionate about helping you create the perfect holiday atmosphere and spreading joy to those around you.
Experience the magic of Christmas with our exquisite Ribbons for Christmas. Whether you're decking the halls, wrapping gifts, or engaging in festive crafts, our high-quality ribbons are sure to add a touch of enchantment to your holiday celebrations. Contact us today to explore our beautiful collection and let us help you make this Christmas season truly unforgettable.
Other product recommendation:Christmas Wired Ribbon Wholesale 16mm Printed Silver and Gold