Christmas Ribbon Wholesale 16mm Gift Ribbon Green & Red
Christmas Ribbon Wholesale: Elevate Your Holiday Decorations with Ease
Introducing our Christmas Ribbon Wholesale collection – the ultimate solution for adding a festive and elegant touch to your holiday decorations. Whether you're a retailer, event planner, or simply a holiday enthusiast, our wholesale ribbon is the perfect choice for bringing the magic of Christmas to life.
16mm Christmas webbing for wrapping any Christmas gift
Gingerbread and Christmas snowflake decorations on webbing add sophistication to gifts
Gold elk hot stamping that elevates a Christmas gift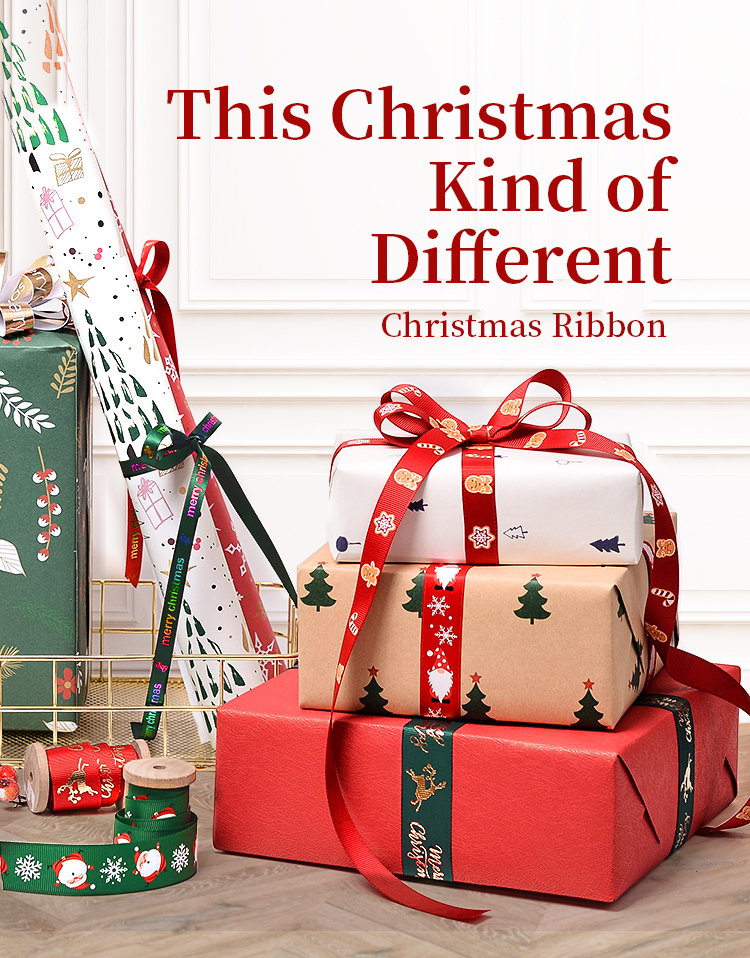 Premium Quality for Lasting Beauty
We understand that holiday decorations should stand the test of time, both in terms of aesthetics and durability. Our Christmas Ribbon Wholesale collection is crafted from high-quality materials that ensure longevity and resistance to fraying or fading. Your decorations will maintain their beauty and vibrant colors, making them the centerpiece of your holiday season for years to come.
Versatility for All Your Decorating Needs
From Christmas trees and wreaths to gift wrapping and table centerpieces, our Christmas Ribbon collection offers versatility for all your holiday decorating needs. Create stunning bows for presents, add a touch of elegance to garlands and staircases, or use our ribbon to embellish ornaments and handmade crafts. The possibilities are endless, and our wholesale ribbon is here to elevate every aspect of your holiday decor.
Cost-Effective Solution for Wholesale Purchases
We understand the importance of balancing quality and affordability, especially when purchasing in bulk. That's why our Christmas Ribbon collection offers cost-effective pricing for larger quantities. Enjoy significant savings without compromising on quality, making it easy to stock up on the ribbon you need to create a captivating and memorable holiday display.If you have any questions about our products or would like to learn more about our other products, please don't hesitate to contact us. We look forward to hearing from you soon!
Other product recommendation:Wholesale Christmas Ribbon 25mm Roll For Santa Claus Deer