Product advantages:
---
Superior Quality and Durability
At Yama ribbon, we believe in offering only the finest materials and craftsmanship. Our red silk ribbon are made from high-quality silk fabric that offers exceptional durability and resistance to fraying, ensuring that your ribbons remain beautiful and intact for years to come. Each ribbon is finely crafted to ensure that it offers a soft and luxurious texture that feels exquisite to the touch.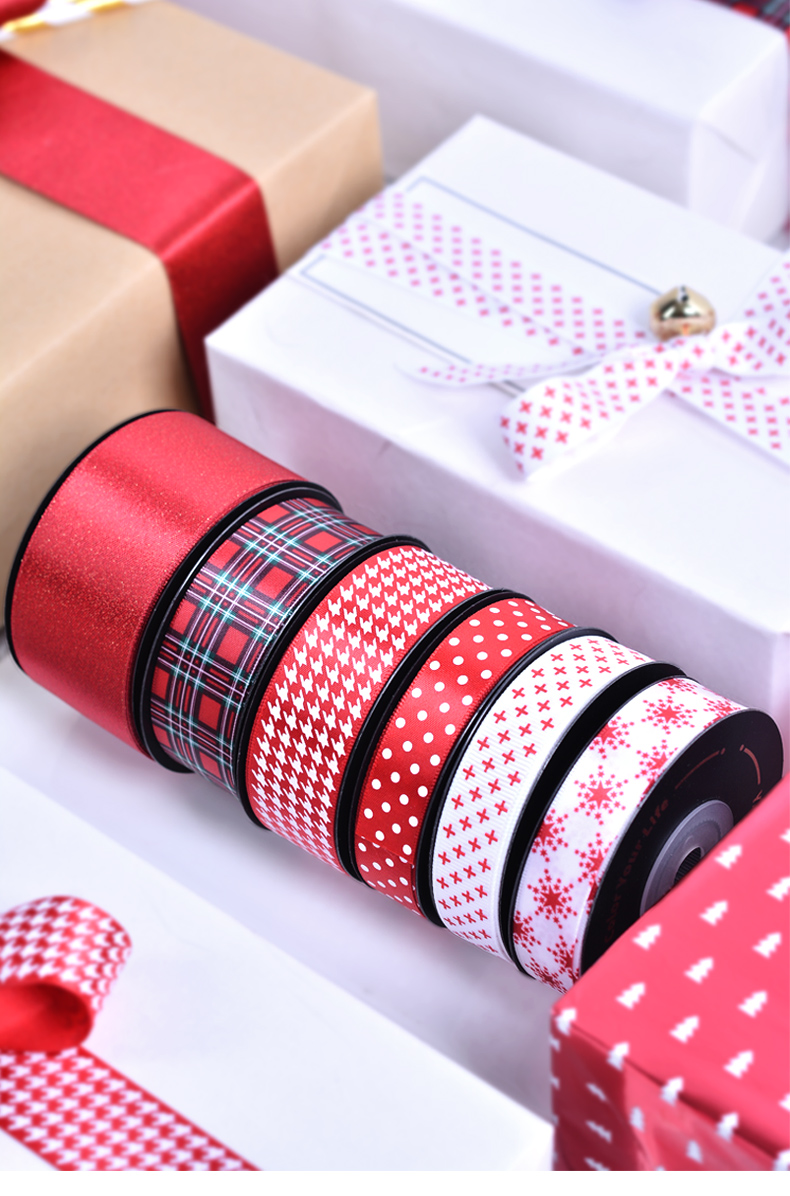 A Wide Range of Widths and Styles
Our collection of red silk ribbons comes in a variety of widths and styles to suit any occasion and preference. From delicate and narrow ribbons that add a subtle touch of elegance to your wedding invitations and table settings, to wide and luxurious ribbons that create beautiful bows and accents on your gift wrapping, our collection offers endless possibilities to express your creativity and add depth and dimension to your crafts and decor.
Unleash Your Creativity
Our red silk ribbons offer endless possibilities for creativity and personalization. From wrapping your Christmas presents in a beautiful and eye-catching red bow to creating elegant and refined wedding favors that perfectly complement your color scheme, our ribbons are the perfect accessory to elevate the beauty and elegance of your creations. Add a touch of charm to your DIY projects, or create unique and personalized home decor accents that express your sense of style and creativity. With our collection of red silk ribbons, the possibilities are endless.

The Perfect Finishing Touch
It's often the little things that make a big difference, and our red silk ribbons offer the perfect finishing touch to enhance the beauty and charm of your gifts and decor. Tie them into beautiful bows or knots to add a touch of sophistication and elegance to your gift wrapping, or use them to beautifully embellish your centerpieces and table settings. Whatever your creative inclination, our red silk ribbons add a timeless and refined aesthetic to all your creations.
Unforgettable Memories
Our red silk ribbons aren't just beautiful accessories; they are reminders of unforgettable moments that you'll treasure for years to come. Whether you're tying a ribbon around a bouquet of flowers, wrapping a gift for a loved one, or decorating your home for the holidays, our red silk ribbons add a special touch that helps to create lasting memories and add a touch of elegance to every occasion.
Recommended products of the same type in the store:Christmas Ribbon Wired Houndstooth Pattern 10 Yards/Roll 67700