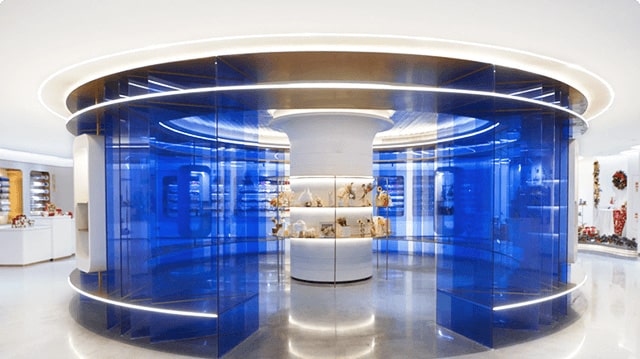 There's nothing like giving a gift that your recipient will remember for years. One way to do this is by getting custom printed ribbon for your gifts. This is easier than you might think! Here's how it works:
Getting custom printed ribbon is easier than you think. You need to pick the ribbon first, which will depend on what you're using it for. Next, choose a print design or create one. Once you've made those picks, get ready to wow your gift recipients with beautiful custom printed ribbon!
There are so many reasons why grosgrain is so popular. It's easy to work with, holds up well and has a wide variety of colors and patterns that make it perfect for any project. The best part about grosgrain is that there are tons of different ways for you, as an artist or crafter, to personalize it with your own designs and colors before you even start wrapping gifts!
If your project requires printing on materials like cotton or polyester then there are many options available including heat transfer papers which can be purchased at most craft supply stores; these papers transfer ink onto clothing/fabric through heat activation (ironing). You may also want something more permanent like fabric paint; this method uses special dyes which can be applied using stencil brushes or sponges then dried before putting them in the laundry machine with cold water settings only – never hot temperatures as this could ruin everything else
1. Find a ribbon manufacturer online.
If you're looking for a custom grosgrain ribbon manufacturer, start by finding the right vendor online. Look for suppliers that have a good reputation and can provide quality products. A variety of different ribbons is another key factor to consider when choosing a supplier: you'll want to be able to choose from several colors, widths and designs so that your business can find the right ribbon for everything it needs!
It's also important to make sure that the company has competitive pricing on its products; shipping costs may vary depending on where they are located in relation to your location.
2. Pick your ribbon.
Pick the right ribbon. Whether you're making a bow tie, gift wrap or adding a fun accent to any project, you should always choose a ribbon that matches the theme of your event or is appropriate for the recipient's age or gender.
Make sure it holds up to use and wear. The most important thing about choosing ribbons is finding one that will hold up to whatever use you're putting it through—the best way to ensure this is by picking durable materials like grosgrain, satin and double-faced satin (which consists of two layers for extra strength).
Consider different widths and colors as well as lengths ranging from 12 inches to 6 feet depending on how much space there is available on your project
3. Choose a print design or create one yourself.
You can choose from a wide selection of print designs, or you can create one yourself. To create your own design:
Use the template to create your own design. The template shows you where each color should go and how large it should be.
Choose a template that already exists; then customize it by adding more colors or changing their sizes on the design.
4. Sit back and wait for a call from your ribbon manufacturer.
Once you've decided on your custom ribbon design, it's time to send it off to your manufacturer. They'll contact you with a digital proof of how the ribbon will look, and then give them final approval once you're happy with what they've created.
5. You'll get a digital proof of your design which you should check carefully to make sure it looks exactly as you want it to before giving your final approval.
You'll receive a proof of your design which you can check carefully to make sure it looks exactly as you want it. You should be able to make any changes that are needed, which may include:
Changing the font size, color or style
Adding text in another language
Changing the layout of the design (for example adding columns)
6. Get ready for the final arrival of your custom grosgrain printed ribbon!
When your custom Grosgrain printed ribbon arrives, it will be sent to you via express shipping. You'll need to check the digital proof carefully to make sure that the design looks exactly as you want it before giving your final approval. If there are any issues with the design or coloration, our customer service team can help adjust them so that they're just right!
It really is that easy to have custom grosgrain printed ribbons created for any occasion!
Custom grosgrain ribbon is a great way to add personal touches to gifts, parties and special events. Whether you want custom printed ribbon for your wedding, birthday or baby shower, it's as easy as 1-2-3.
Select your ribbon color and width (i.e., 1/8 inch wide).
Design or upload your logo or artwork (i.e., jpg format) and indicate where on the ribbon you would like it placed (i.e., bottom of each yard).
Review digital proof before placing order! This is why we're here — to make sure every detail is perfect before production begins!
Conclusion
It's easy to have custom grosgrain printed ribbons created for any occasion, but you need to know what you're getting into. For example, if you're looking for something specific like a certain color or length of ribbon, you'll want to make sure that the manufacturer has what you need. Then it's just as simple as picking out a design and waiting while they create it!