Polyester Velvet Ribbon   No. 20689
Material: 100% Polyester
Colors: 32 YAMA colors in stock
Packing: 4mm in width, 100 yards/roll
6mm in width, 70 yards/roll
10mm in width, 50 yards/roll
12-25mm in width, 25 yards/roll
38-50mm in width, 20 yards/roll
Lead Time: stock sale for YAMA color.
YAMA Polyester Velvet Ribbon (No. 20689) is made of 100% high quality polyester filament yarn. With the characteristics of unique material and texture, deformation resistance, good color fastness, thick and soft hand-feeling with velvet and elegance, it is the best to decorate valuable and top-class jewelry brands. Black velvet ribbon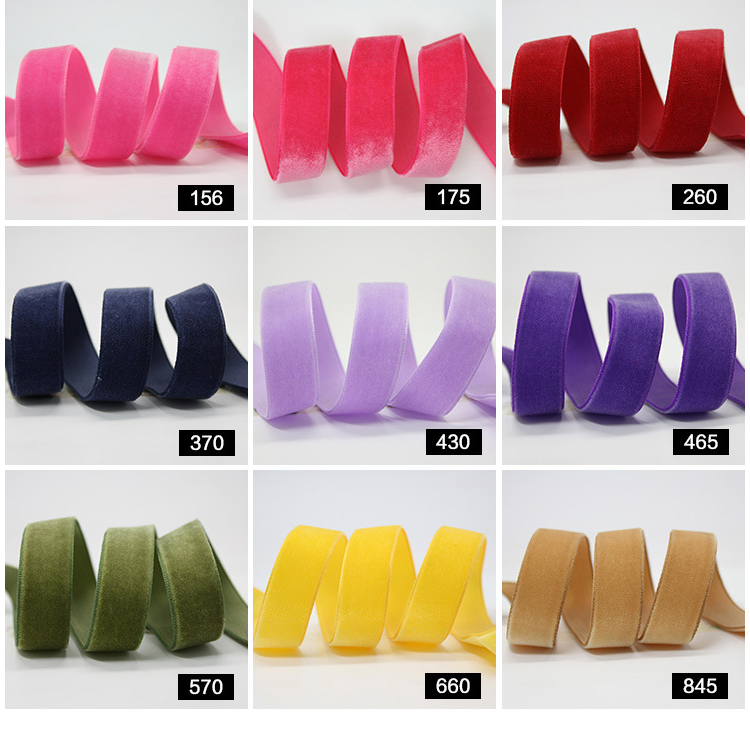 Enter product details such as color, size, materials etc. and other specification requirements to receive an accurate quote.