Polyester Gingham Ribbon   No. 27788
Material: 100% polyester
Colors: 120 YAMA colors in stock
Packing: 6mm-38mm in width, 100 yards/roll
Lead Time: stock sale for YAMA color.
YAMA Polyester Gingham Ribbon (No. 27788) is made of 100% high quality polyester filament yarn. With the characteristics of neat and clear plaid, fine and smooth hand-feeling, rural plaid feature, it is gorgeous, elegant and yet nifty.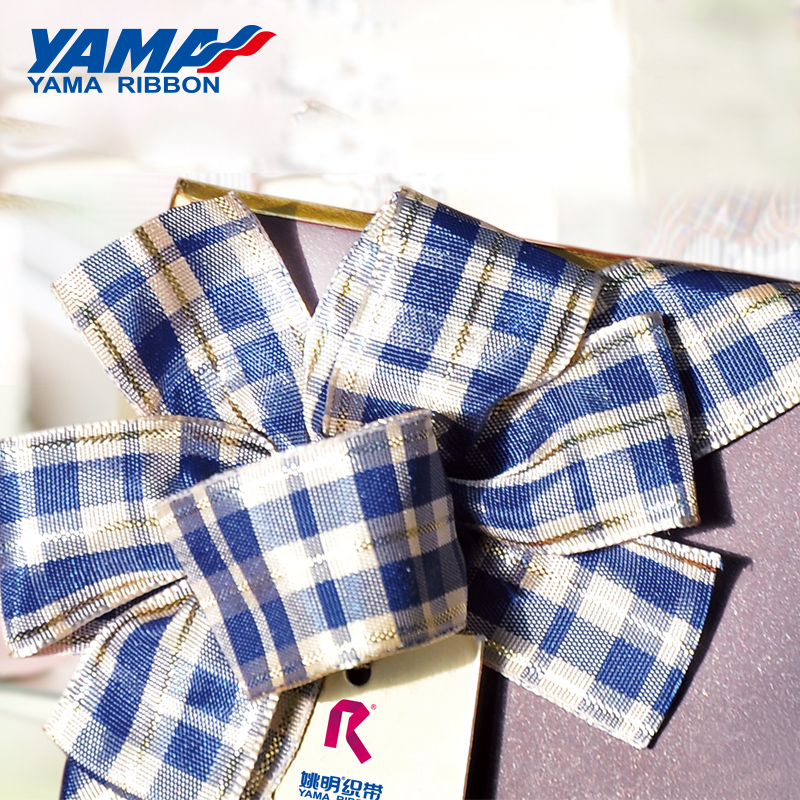 Enter product details such as color, size, materials etc. and other specification requirements to receive an accurate quote.