Dobby Satin Ribbon NO. 28826
Material: 100% Polyester
Colors: 21 colors in stock
Packing: 9mm-38mm in width, 100yards/roll
Lead Time: stock sale for YAMA color, 5-7 days for DTM color
YAMA Dobby Satin Ribbon is made of 100% high quality polyester filament yarn. The specific check patterns are out of latitude and longitude yarns alternatively weaving. With the characteristics of detailed patterns, it is the best choice for gift packing industry. YAMA keeps dobby satin ribbon (NO.28826) for stock-sale with 21 colors and 4 sizes for option.
It adopts chessboard lines and has grid canvas style and temperament, rigorous, general and of great nobility.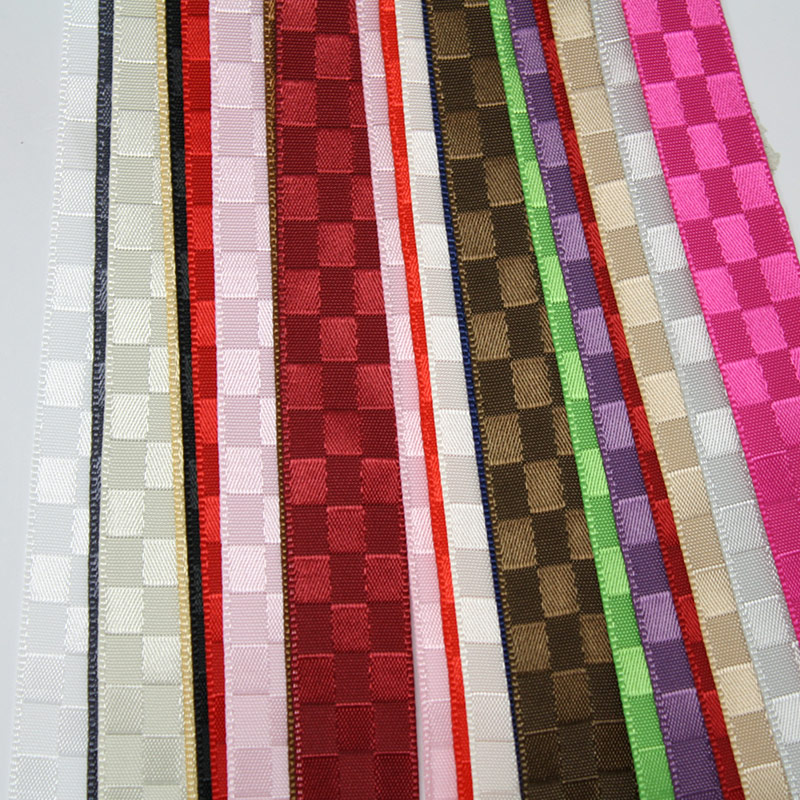 Enter product details such as color, size, materials etc. and other specification requirements to receive an accurate quote.