Get Creative With Grosgrain Ribbon Wholesale
Who doesn't love ribbons and other crafty, colorful artistic things? Everything about them is simply lovely! Their elegant appearance, soft texture, and extensive utility. People generally prefer bulk grosgrain ribbon for their craft and other purposes as they are cost-effective and beautiful. However, one must ensure that the quality of the grosgrain ribbon wholesale that they buy is good and the whole ribbon suppliers that they choose are reliable and trustworthy.

Digging a little deeper into the most frequently used ribbon varieties
There are plenty of ribbon varieties in today's times. Plenty of colors, patterns, prints, and materials to choose from. When we consider the material of the wholesale ribbons, the most commonly used ribbon varieties include:
These days, satin ribbons available are generally made including a little polyester material in them. They are as soft and smooth as silk in texture. And, one of the most diverse ribbon varieties available today. The satin ribbon wholesale available today are found in multiple width sizes, and the colors available are more than a thousand! Whether we talk about primary shades like red, blue or green, or other different hues like peach, violet, etc. too. To put it simply, you decide the color you are looking for, and you'll find it with your wholesale ribbon supplier!
The word 'grosgrain' finds its origin from the French word, which means large or huge. Hence, grosgrain ribbons are basically created from larger weft fibers. They are generally angular and have a little sharpness in their edges. This makes them a little ribbed in texture and gives an embroidered feel to them. They are not as lustrous as satin but are stronger and more durable for use. One can buy grosgrain ribbon wholesale and utilize them in a number of ways.
Jacquard ribbons are the ones that are better suited in the 'fancy' category of ribbons. There are multiple colors available in these ribbons as well as multiple patterns can be purchased. They add more appeal wherever they are used and make things look prettier!
You might have often heard of people using wholesale wired ribbon for their craft and other works. These ribbons are basically having an edge of the wire and thus, are ideal for sculpting purposes. They are easy to mold and utilize in any project and are definitely more flexible in nature. They add more shape and beauty to anything they are used in.
Where to use bulk grosgrain ribbon?
Bulk grosgrain ribbon is quite strong and stuff. Thus, a lot of florists prefer using these beautiful ribbons for the bouquets and other arrangements. Some florists also prefer to use a combination of wholesale wired ribbon to give the bouquets extra durability and attractive looks. People also use it to wrap gifts, invitations, and many other creative elements.
Where to use bulk grosgrain ribbon?
Bulk grosgrain ribbons are also utilized in tasks like bookbinding, and other craft purposes. These are just a few common ways of utilizing these ribbons. It is time to spark your creativity and bring out some great craft ideas from within you to create something gorgeous! Buy your favorite ribbons in wholesale and begin with something crafty!
How to choose the perfect color themed grosgrain or satin ribbon wholesale for party decorations?
Parties are indeed very exciting occasions and demand great preparation, decoration, and management. If you are wondering about the decorations and are confused as to which color combination of flowers and satin ribbon wholesale would go well together, this article might help!
Location of the party venue
The first and foremost thing to consider here is the location of the party venue and of course, the type of occasion that you are celebrating. For example, if it is a wedding and your location is a neo-Gothic style Church setting, colors like pearl white, yellow, light blue or grey in satin ribbon wholesale would look lovely together when paired with complementary colored flowers.
Season and timing of the party
Next, keep in mind the time as well as the season in which you are hosting the party. For day time events, be it any season, champagne color ribbons would be a mesmerizing and captivating idea! The best part is that champagne color ribbons work well with all varieties of flowers as well as other elements. Champagne color ribbons add sophistication and elegance to the party venue.
If your party is going to include a lot of floral décors too, wholesale wired ribbons would be of great help and make the decorations with satin ribbon wholesale sturdier.
Themed party venues are always a wonderful idea to opt for! Think upon it a little and choose an ideal theme for your party. It could be as elegant as a sunset theme or wild, nature-inspired themed decoration or something quirky and childish like a unicorn-themed one! You will always find the appropriate satin ribbons wholesale or bulk grosgrain ribbons for it.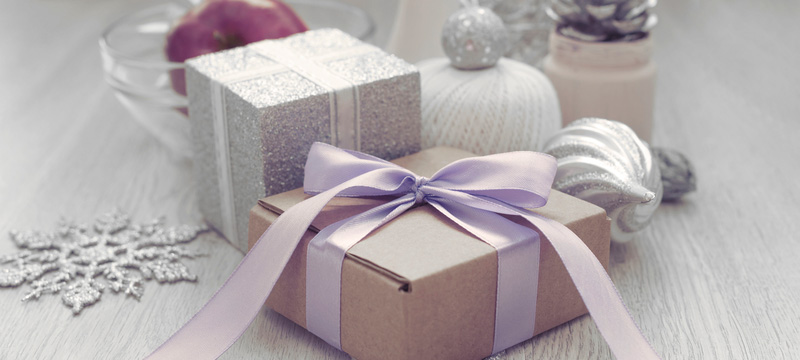 Buy the right quality ribbons for your needs
With innumerable wholesale ribbon suppliers in the market, it can get a little challenging to choose the ideal wholesale ribbon company for you to buy your grosgrain ribbon wholesale or any other type of ribbon that you desire. There are plenty of varieties and colors available in ribbons today that judging the quality of ribbon by simply looking at It can be a bit tough.
Thus, it is advisable that you pick the right supplier for your needs. Opt for a ribbon company that is reliable and trustworthy. If you want to make a better judgment, you need to establish contact with the company in the past. However, if not, you can rely on the reviews shared by others or if you find yourself comfortable enough when you communicate with them for placing your order. And, make sure the company that you decide upon has a great variety of different types of ribbons as well as various colors in them that would suit your requirements. It is time for you to get creative with ribbons!