Customized Mixed Solid Colors wired edge Christmas ribbon
Wired edge Christmas ribbon is a popular choice for holiday decorating and gift wrapping. It is made of high-quality materials such as polyester or nylon, and features a wire running along the edge of the ribbon, which gives it structure and allows it to hold its shape when tied or formed into bows.
One of the benefits of using wired edge ribbon is that it is easy to work with and can be molded into various shapes and styles. This makes it a great choice for creating intricate bows and other decorative accents for wreaths, garlands, and Christmas trees. It is also a good choice for use in crafts and other decorative projects, as the wire allows for a wide range of design options.
In addition to its versatility, wired edge ribbon is also durable and long-lasting. The wire along the edge helps to prevent fraying and other wear and tear, so it can be used year after year. It is also resistant to fading and discoloration, which means it will retain its vibrant color and shine for a long time.
There are many different styles and colors of wired edge Christmas ribbon available, so you can choose the one that best fits your decorating theme or personal style. From classic red and green plaid to modern metallic silver and gold, there is a wired edge ribbon to suit every taste.
Overall, wired edge Christmas ribbon is a convenient and stylish choice for all your holiday decorating and gift wrapping needs. It is easy to use, durable, and comes in a wide range of colors and styles, making it the perfect addition to any holiday celebration.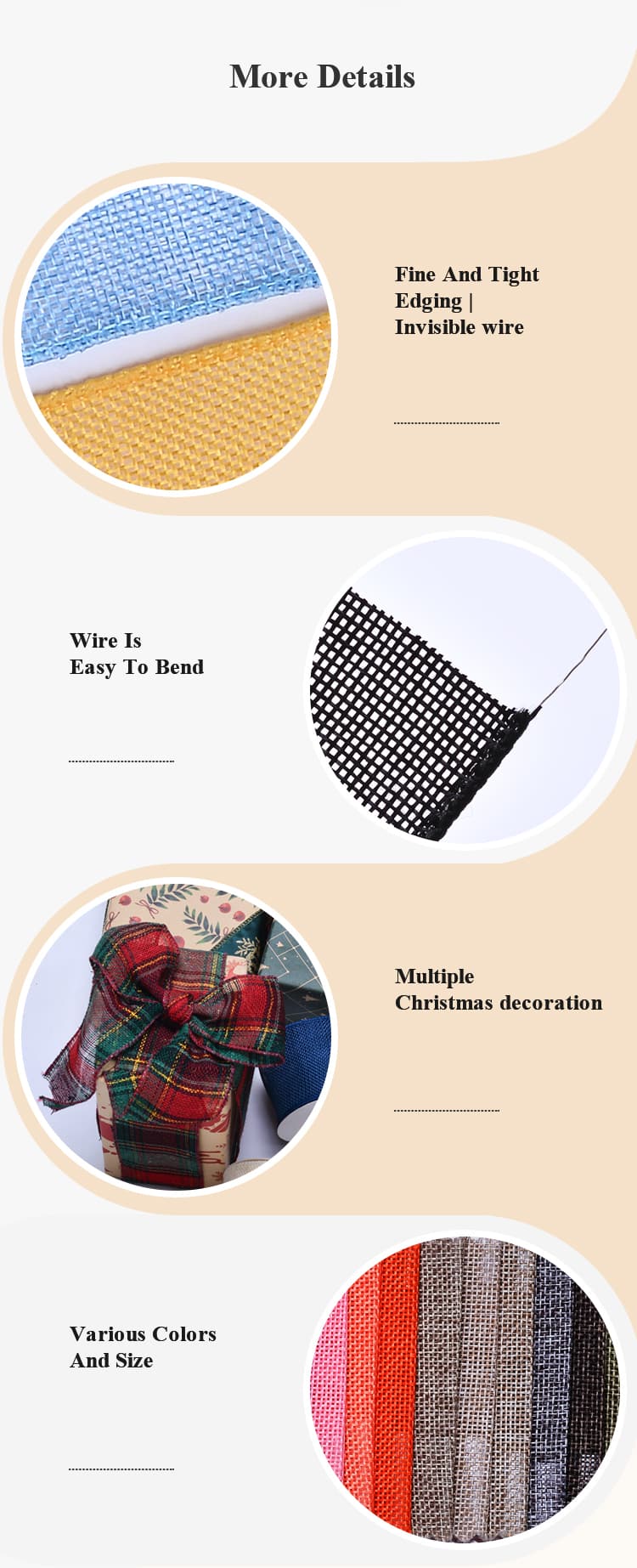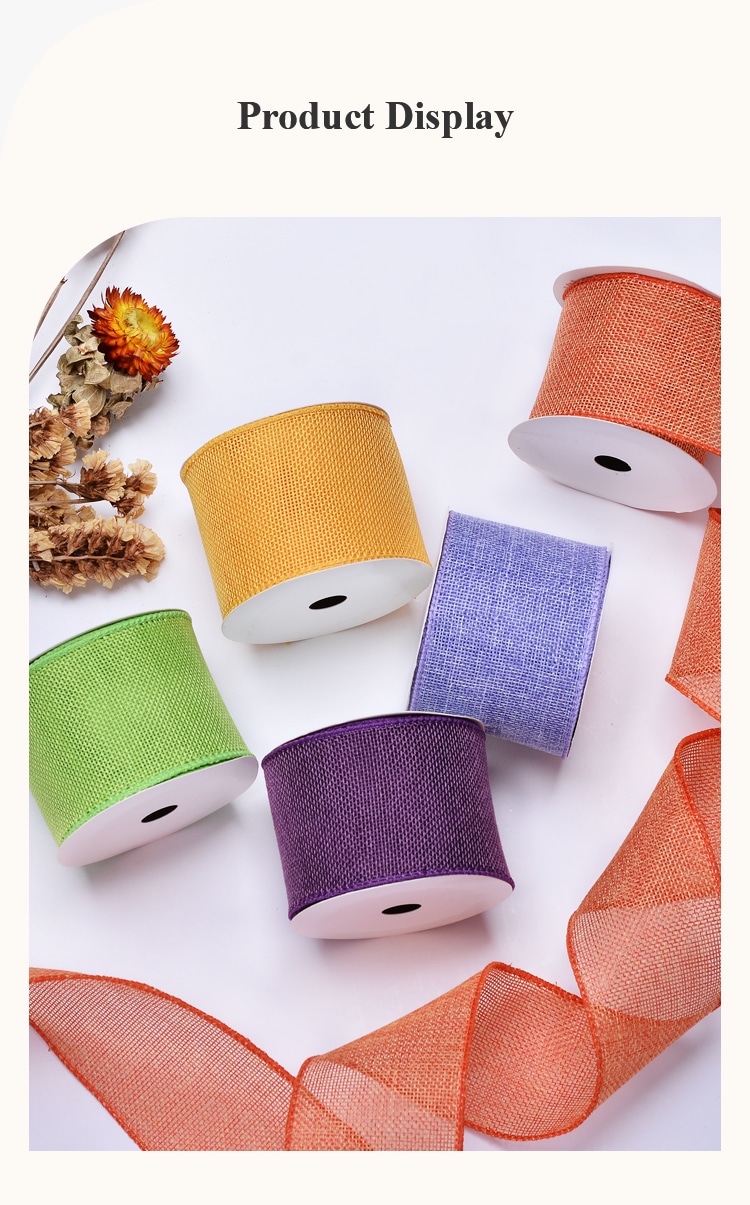 Other premium products:Yama Ribbon 2.5Inch 63MM Width Customized Mixed Solid Colors Fine Linen Christmas Wire Ribbon